The gambling industry is being researched by operators, regulators themselves, as well as by other authorities and even universities. In recent years, there has been more research on gambling in various circles, as it is rapidly gaining popularity. It should be noted that it is gambling operators who usually finance the research.
The gambling industry is considered dangerous, as it provokes gambling addiction. But, in turn, workers in this area feel a huge responsibility and try to prevent the occurrence of negative consequences.
1. Minor players at online casinos
The most important task of government and operators is to protect children from gambling. To prevent this, new laws, programs, and methods are being created. The most common and effective ways are:
Mandatory player identification;
Limiting the advertising in an online environment due to the risk of gambling addiction;
Programs that block access to online casino sites.
A country that can be called an "excellent student" in protecting persons under the age of majority from gambling in Great Britain. Research has shown that 3% of children in this country spend their savings on gambling. They choose slot machines, namely their demos, or card games in a company. The age of the respondents was from 11 to 16 years old.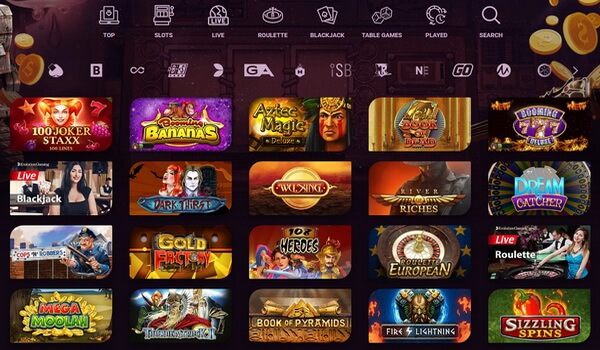 Following Great Britain, research in this direction was carried out by the Canadians. According to the results, every 8 children faced gambling. Researchers say social media is becoming an informant for children. They are the ones who advertise social casinos, as well as outdoor advertisements,
advertisements
on websites, and TV. One of the Canadian experts stated that it is the gain that is the main cause of gambling addiction in children.
Is it that bad? It should be noted that the parents who are responsible for the free time of their children. Studies have shown that adults are well aware of the spread of gambling addiction. Prevention lectures are often held in schools now. According to surveys, 1.7% of children are addicted, while 2.2% showed a tendency to gambling addiction.
2. Winning causes gambling addiction
Many argue that addiction appears because the player immediately accepted the game as a way to make money, and not to have fun.
However, the Japanese conducted a study that revealed that gambling addiction appears not because of greed, but because of love. The results showed that people take risks, not because of material wealth, they are interested in the process itself, which gives an incredible range of emotions.
An experiment was conducted on macaques: the animals were given 2 types of games. At the first, it was almost impossible to win, but the prize was 100 ml of water. In the second case, the winnings fell out 4 times out of 5, but only 3 ml of water was given. Even so, the animals have proven that they are interested in the very process of the game.
3. Stress relief with online casino games
British scientists have proven that gamers cope better with stress and restore the functions of the cognitive brain faster.
Card games have been shown to slow the spread of Alzheimer's disease. The game of poker provokes memory improvement.
Scientists from the Netherlands concluded that with an empty stomach, a person can make smarter and more balanced decisions.
4. What motivates players to visit online casinos
It is no secret that in an online casino you get a lot more opportunities than in an offline casino. Fast transactions, fast payouts, free bonuses, and promotions, as well as a great gaming experience, are just some of the benefits of an online casino. And the best way to play is at Casinonic.com casino.
Online casino gambling appeared back in the late 90s and immediately became popular among users. Over the years, we have seen many significant changes in online gambling aimed at improving the user experience. Casinos are well aware of human behavior and can easily predict what a person will do next. The slot machines have been designed to grab the player's attention for as long as possible.
However, many different theories and approaches explain the purpose of the game and the underlying motivations of the players. We will take a look at which motives are the most popular and why they are.
Nobody wants to be a loser when it comes to gambling, so winning is a big motivator. However, following a survey, the odds of winning a large payout are not the biggest driving force for players who visit online casinos. This factor is usually the second or third most important issue for most people. A lot of players do not expect a return, people play only for the entertainment value, and any winnings in addition to this are considered a bonus.
5. Voluntary self-exclusion from casinos as a way to fight gambling addiction
Gambling addiction is a person's behavior in which frequent visits to gambling establishments prevail, and as a result, a decrease in the social, professional, and material components of a person's life. Recently, more and more symptoms of gambling addiction in humans have been recorded in connection with the numerous gambling sites and clubs during the quarantine. Since gambling addiction is a disease, then appropriate treatment methods must be applied. One of such methods is voluntary refusal to visit gambling establishments and sites. In addition to this, the voluntary refusal program, if necessary, includes anonymous treatment at the hotline support of the gambling establishment itself.
In South Korea, one of the local casinos Kangwon Land has recently recorded an increase in the number of people willing to voluntarily refuse to visit such places. This growth in volunteers shows the productivity of the program launched to fight gambling addiction in the population. According to statistics, in 2019, almost four and a half thousand people joined the program. The main rules of this program – the limitation period of three years. If a person does not cope with his problem during this period, then the restriction can be extended for an unlimited period.
At the same time, residents of Maryland argue that such a method is ineffective, given that in three months of 2019, forty-three people have already violated the self-exclusion regime at the Maryland Live! Casino. They argue that casinos ignore the need to identify gambling addicts for the sake of their enrichment. The head of the casino, in which the violators were identified, considers the gambling addicts themselves to be guilty, not the program, arguing this by the need for the players themselves to control their actions.